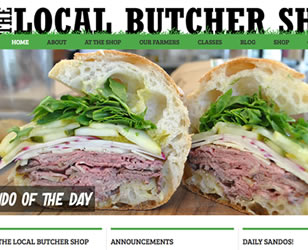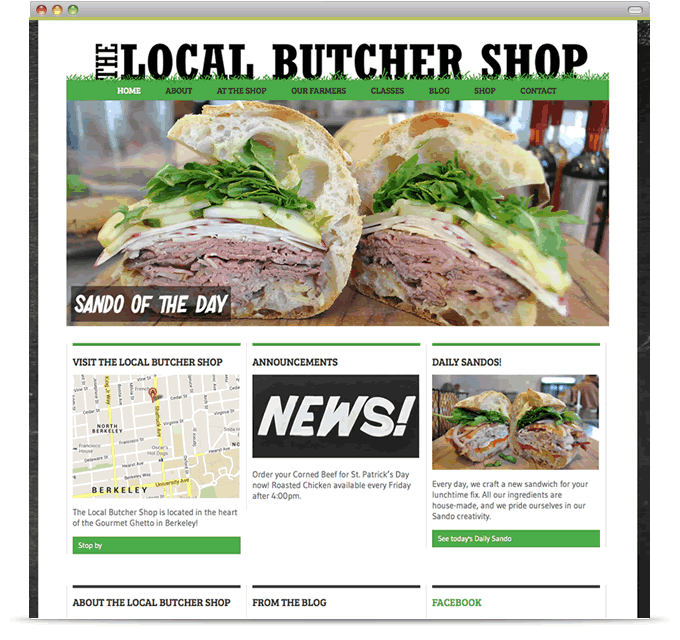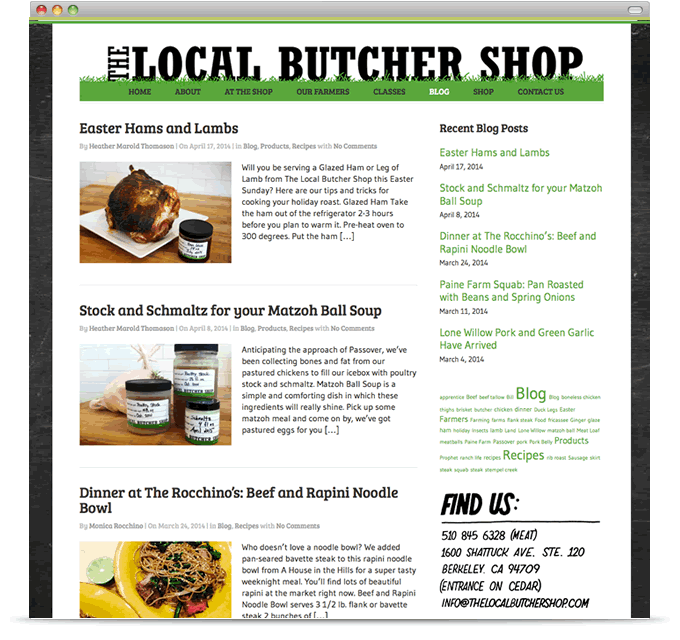 The Local Butcher Shop
The Local Butcher Shop in Berkeley's Gourmet Ghetto sells high quality, sustainable meat and poultry, all sourced locally within 150 miles of the store!
They needed a revision to their basic wordpress.com site.  I created a design for them by customizing a responsive (mobile-friendly) WordPress theme, with the goal of giving users a similar experience to actually being in the store, through the use of hand-drawn chalkboard elements (which are present throughout) and photography, and migrated the site to a reliable WordPress-optimized host (wpengine).
Recently, they were ranked 3rd out of the 25 best butcher shops in the country!